Welcome
The ROOSTER may crow but the HEN delivers the goods.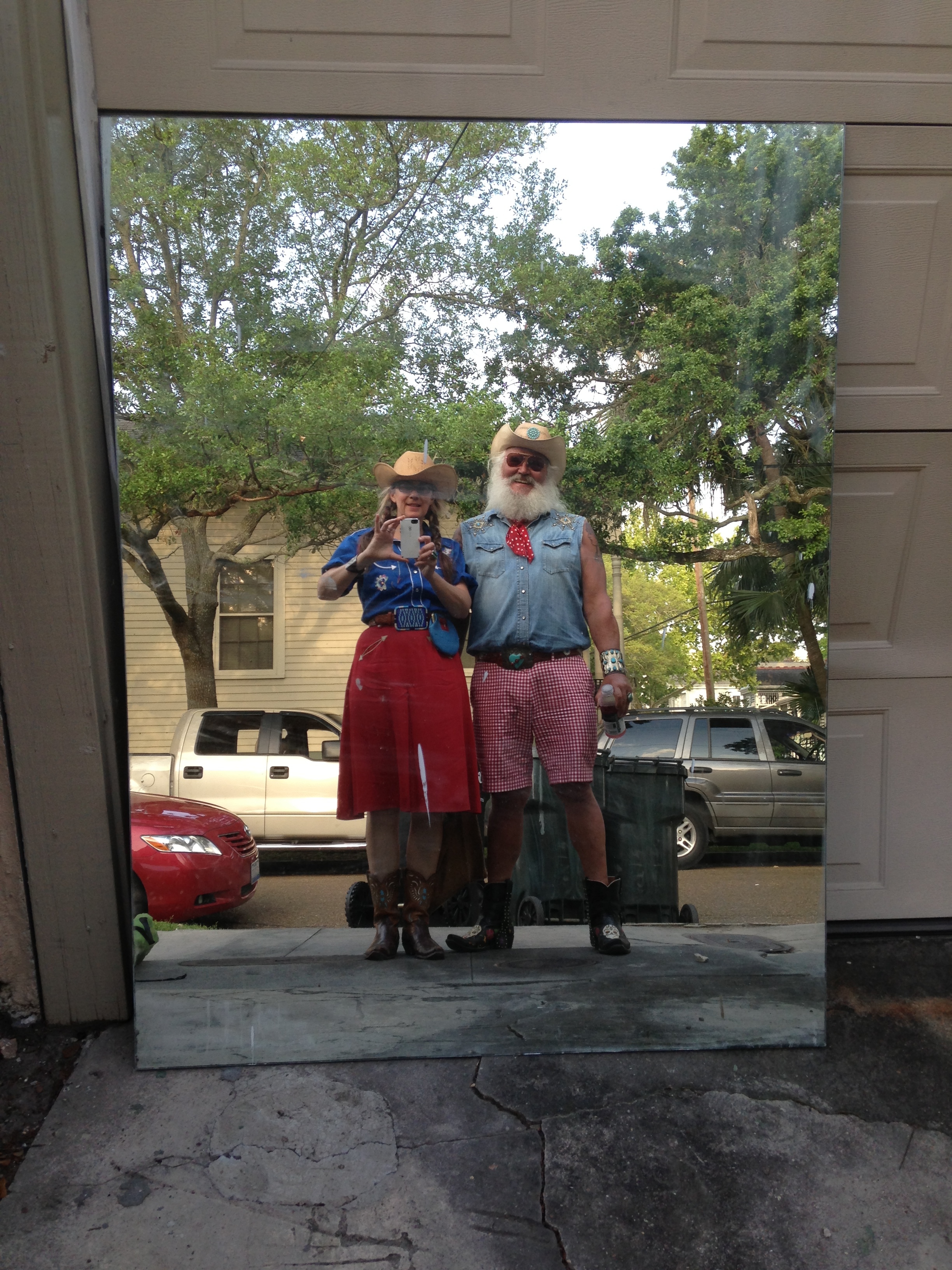 We are so honored to be chosen by Vogue Magazine to be part of their 2019 Vogue World 100 - Pushing Boundaries Yay Julie & Philip!!! "We reveal the 100 fearless, talented individuals who have captured our attention of late and are poised to transform style, beauty, and culture globally in the months to come."
PIONEER HOUSE is a letterpress printmaking studio, gallery & honky tonk vintage shop in downtown Knoxville, TN with a mini studio in New Orleans. The in-house collection of amazing antique wood type, decorative metal type & printable ornaments are mixed with original & vintage imagery carved into wood or linoleum. Vintage chain stitched designs and typography in colorful thread on fabric complement the hand printed paper goods from our reconditioned antique printing presses. Come visit our gallery to see mixed media pieces by resident artist, Julie Belcher and get outfitted in the finest vintage western wear with Cowboy Phil.
PAPER: Pioneer House letterpress paper goods, handmade in the South on site
ART: Unique, one of a kind monotypes, mixed media encaustic paintings, turquoise & silver, wearable art
APPAREL: New & rare western vintage clothing, fancy chainstitch on finely curated selection of embroidered gabardine snap shirts, vintage cowboy boots and hats & Cowboy Phil also has a passion for vintage baseball paraphernalia. You gotta see to believe.
If you can't visit the studio in person feel free to browse this site or my Etsy shop.
Thank You.
The Pioneer House brand paper goods are an eclectic mix of hand pulled prints, sewn paper art, posters, greeting cards, calendars & accessories. You will also find mixed media, printmaking & encaustic painting supplies, unique hillbilly vintage clothing inside the retail space. We often host special events in the store - art openings, intimate music performances, Pioneer House-parties & local old time jams & the occasional square dance. Come on by for a visit.
A sampling of our curated vintage wares, 1940s western shirts with smile pockets, vintage pee wee cowboy boots, a haystack of Open Road Stetsons and some amazing vintage chain stitching on clothing. Come See!