Letterpress Prints
Hand printed letterpress broadsides
I Get My CORN FROM A JAR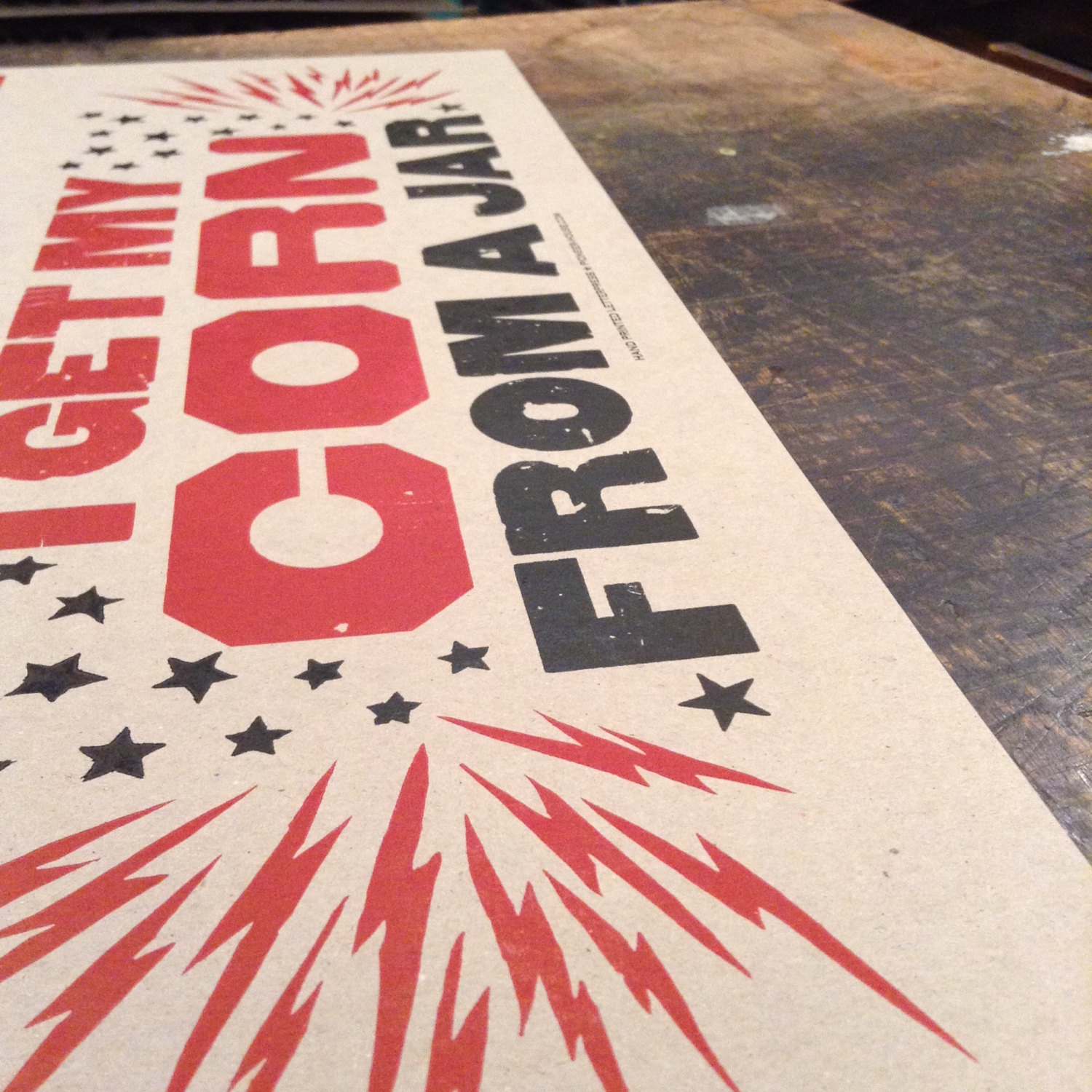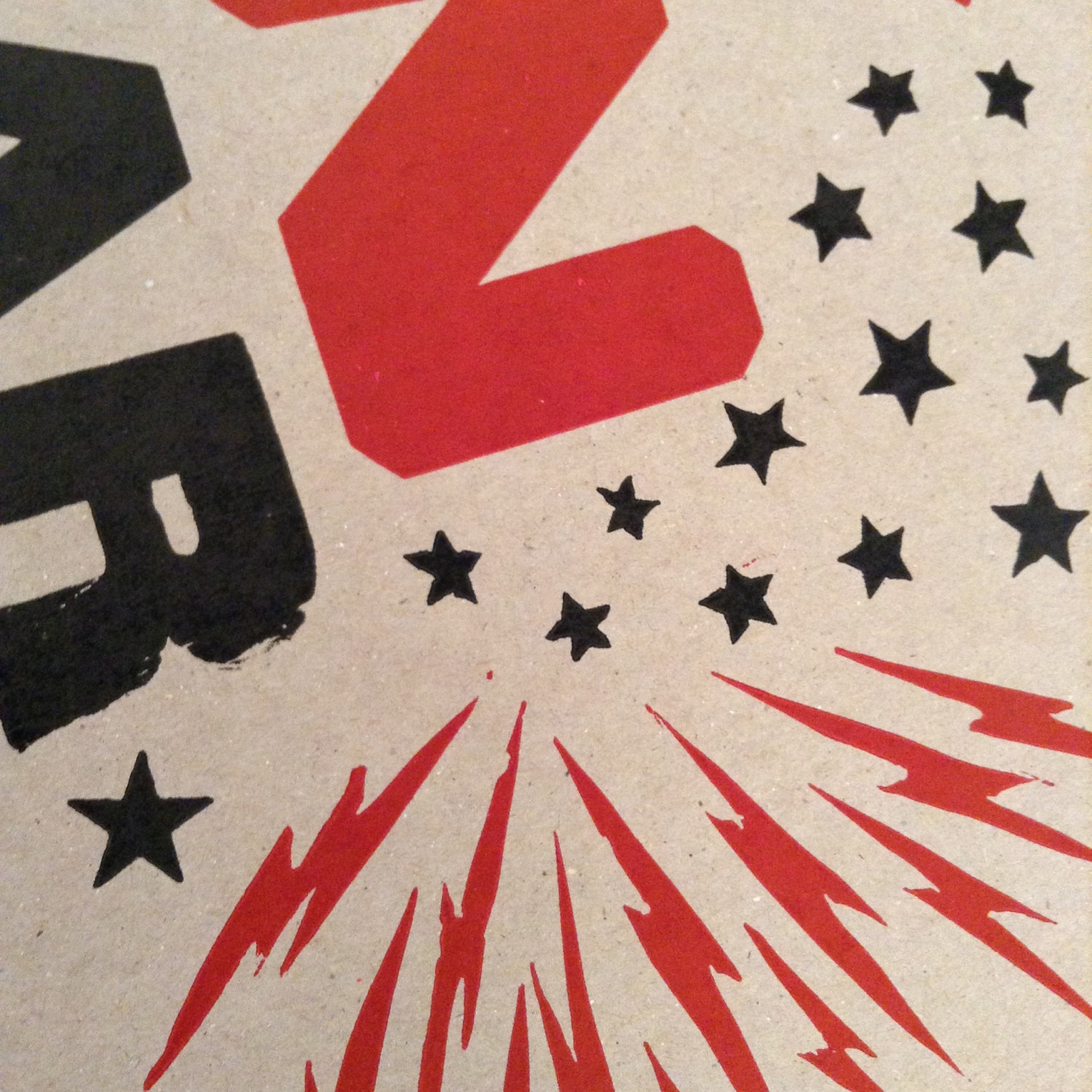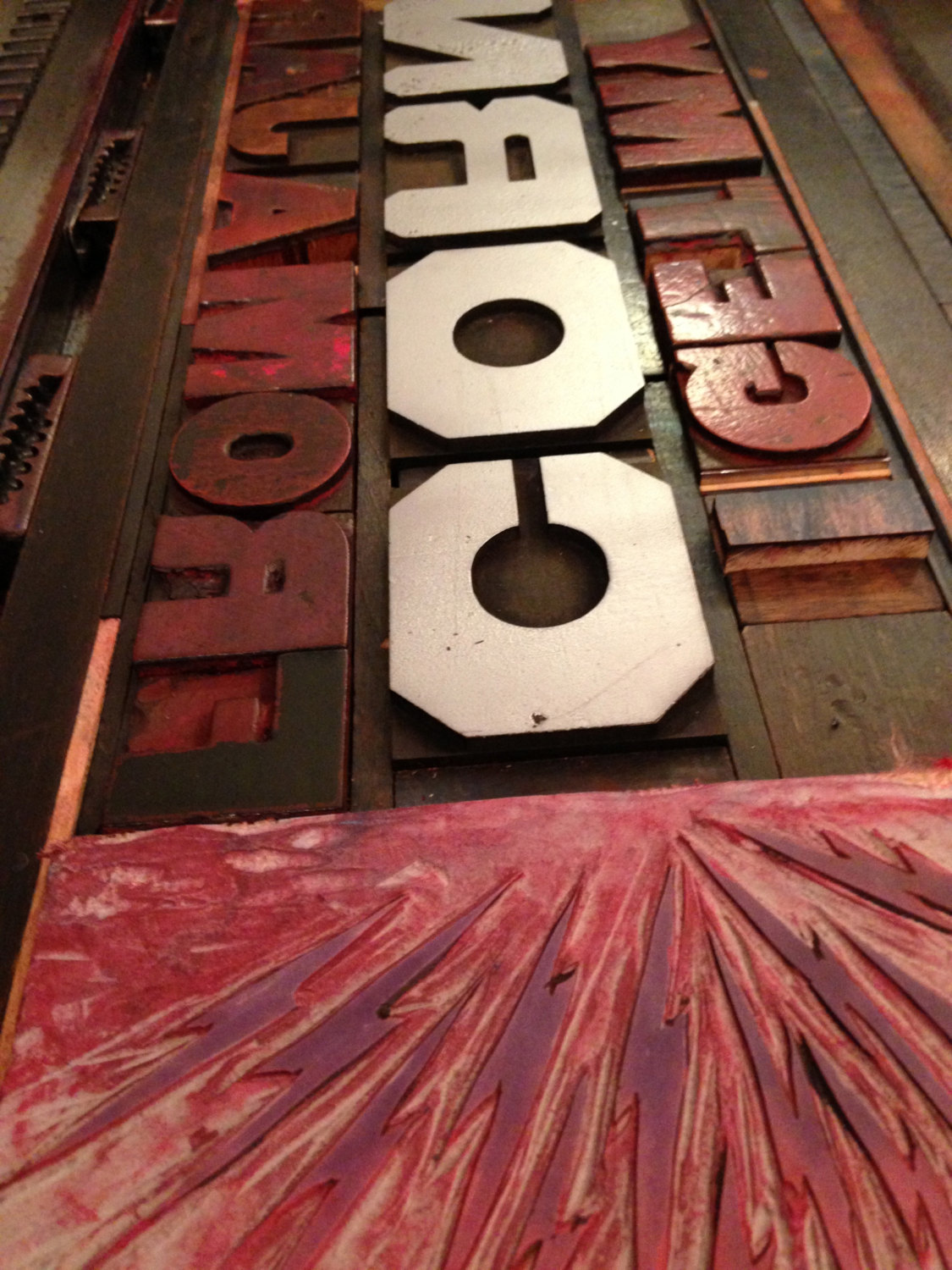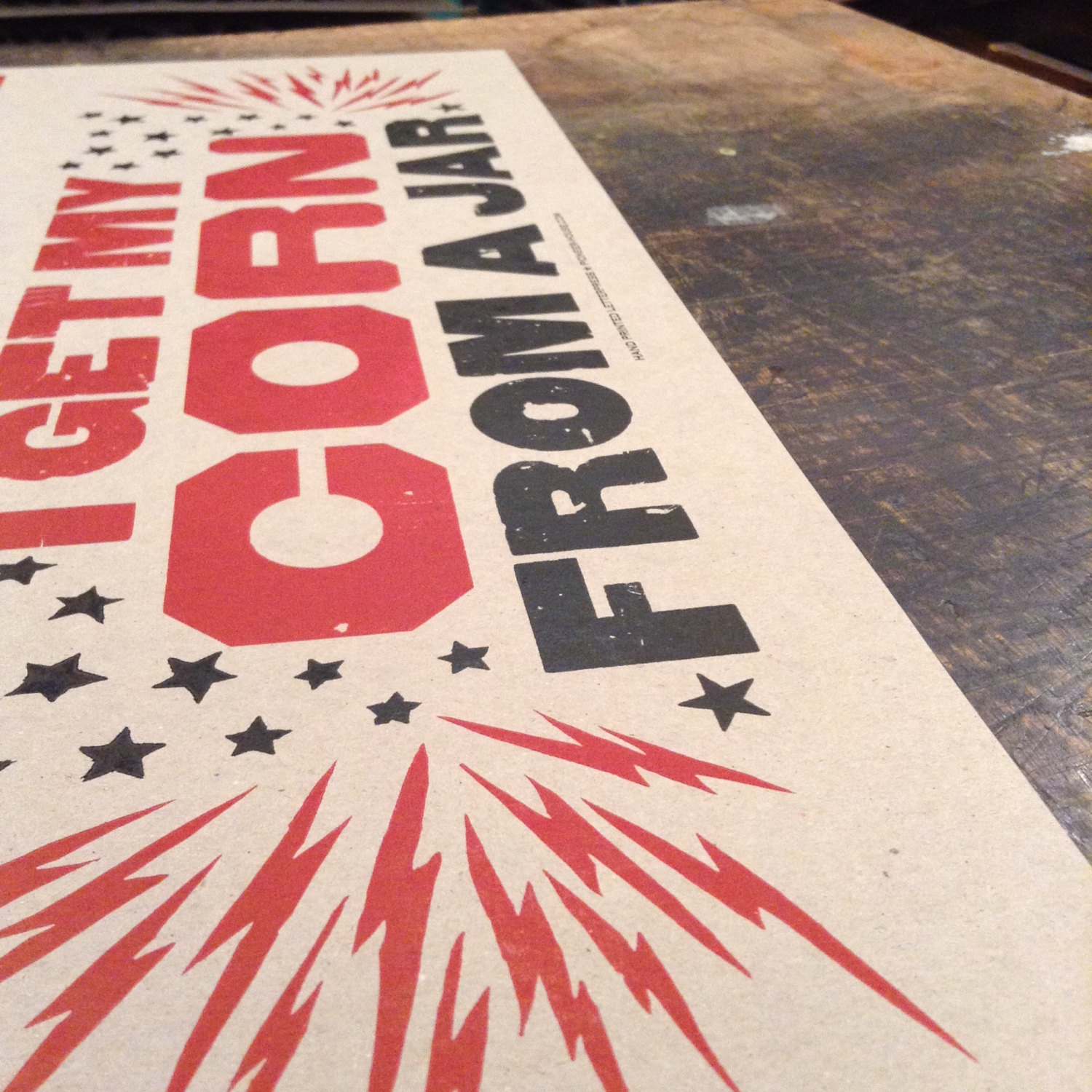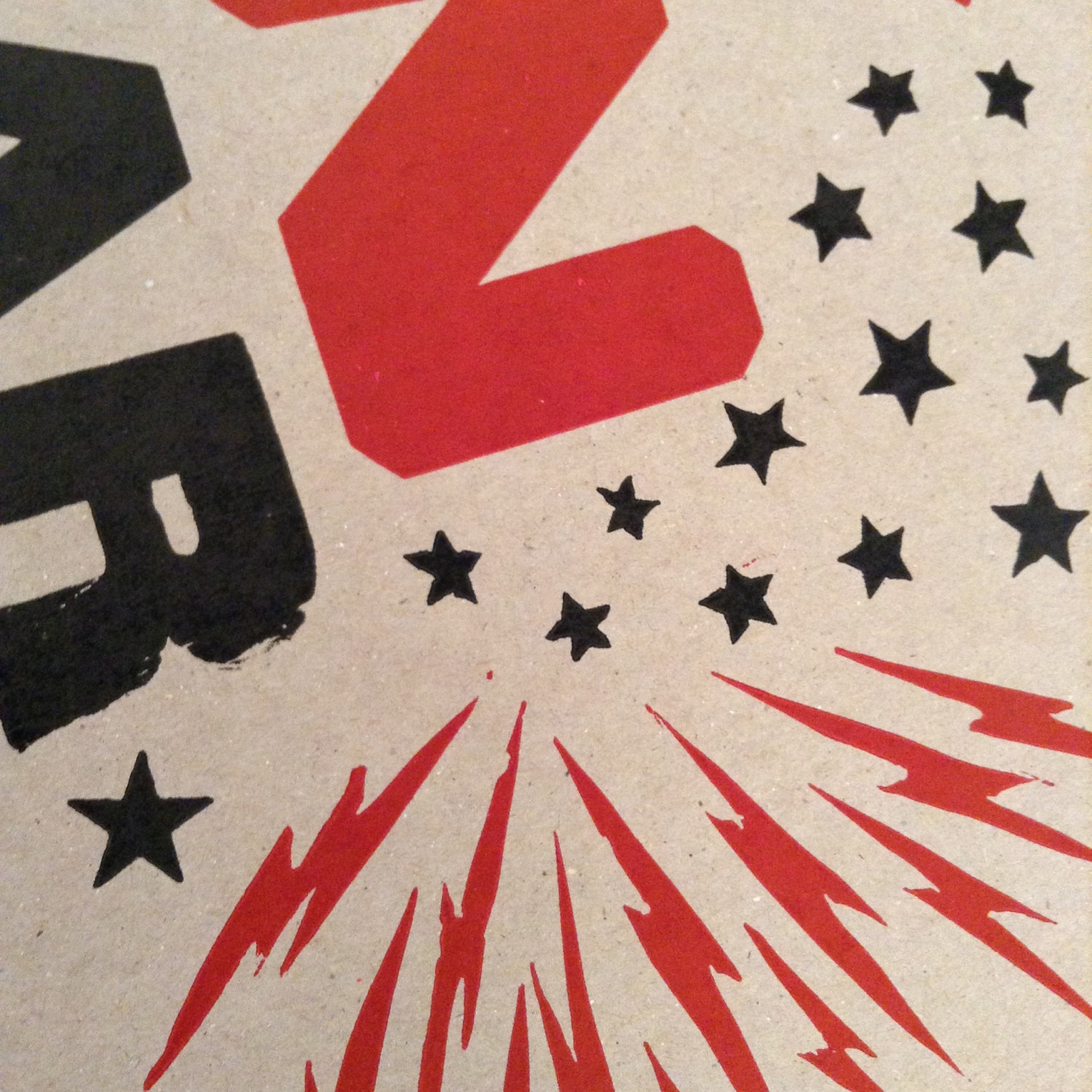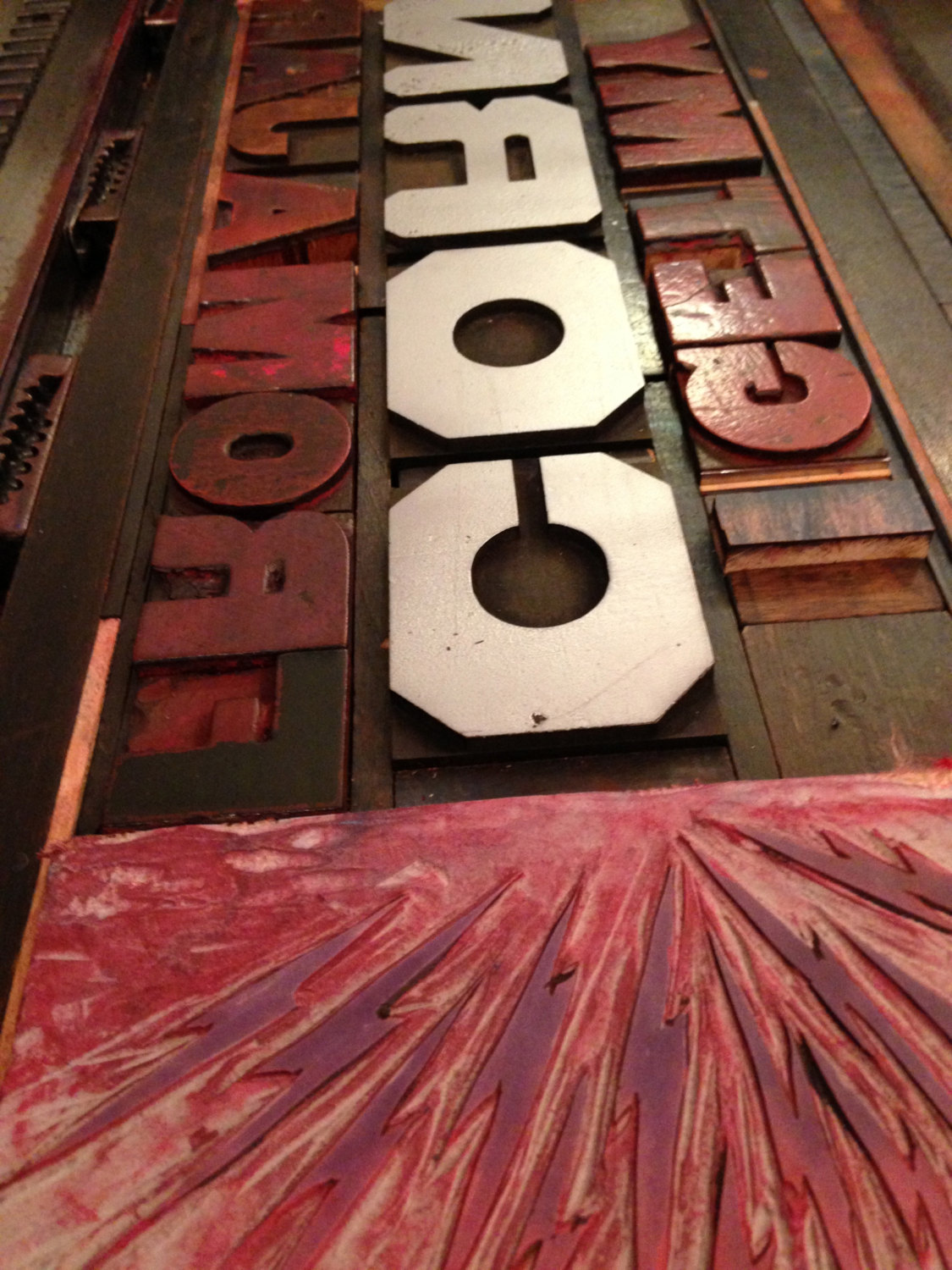 I Get My CORN FROM A JAR
This long horizontal poster "I GET MY CORN FROM A JAR" poster is hand printed from a couple of my superfine antique wood type fonts with lightning bolt & star linoleum cuts. Updated version is in red & black. Well I do live in Knoxville... Thunder Road! Kentucky Papaw was a bootlegger but my WV Daddy told me never drink moonshine - "It'll make you go blind"

See my wood type form in the 3rd photo. Fun carving some lino with Mr. Frank Lee!

Size is approx. 9" x 25"

Once two strangers climbed ole Rocky Top
Looking for a moonshine still
Strangers ain't come down from Rocky Top
Reckon they never will

Corn don't grow at all on Rocky Top
Dirt's too rocky by far
That's why all the folks on Rocky Top
Get their corn from a jar

Go Vols.

Look for my other tune & ballad titles & lyric prints.
Printed in a really awesome blood red ink on 100% post consumer recycled paper...
Good for you. Ships in a tube.
All products are copyright protected.
©2015 {Pioneer-House of Letterpress & Design}